When it comes to buying an older home, keep in mind that some of the interiors might be as old as the year the home was built. Not all homeowners are concerned about modernization and updating various areas of their homes. In some cases, homeowners buy a home to simply have an investment and a place to call their own. However, if you purchased a home with an old stone face fireplace and want to update it, you have a few options. How to update a 1970s stone fireplace? Look to paint the stone, use veneer, or add some concrete or even tile over the old stone fireplace.
Let's take a look below to see what all of this means.
What Are The Steps?
Updating a 1970s stone fireplace or red brick can be done in a few ways. If you are tired of the old look you can resurface a stone fireplace by following the steps below.
Choosing to update the surface requires you to update the stone, the hearth, the surround, and the gas insert.
Construct a framing over the old stone to create a new level surface. This is easier to do than removing all of the old stone and starting over.
Make a chase for any cables if you decide to install a tv over the mantel of the fireplace. Next, you will install the substrates like cement backer board for tiling.
Close up the construction project with cladding. This allows you to create a modern look for your fireplace. The cladding is easily painted and any color can be used that matches your room's decor.
If you want to tile over the fireplace once the renovation is completed, then your next step is to install the tiles. After you have installed the tiles you will paint the hearth and apply the final touches. Paint the gas insert with heat-resistant paint to keep it fresh looking. Also, add a wooden wrap to give the stone fireplace makeover more color.
Fireplace remodeling such as removing the stone can be difficult. Consider options for other options listed below.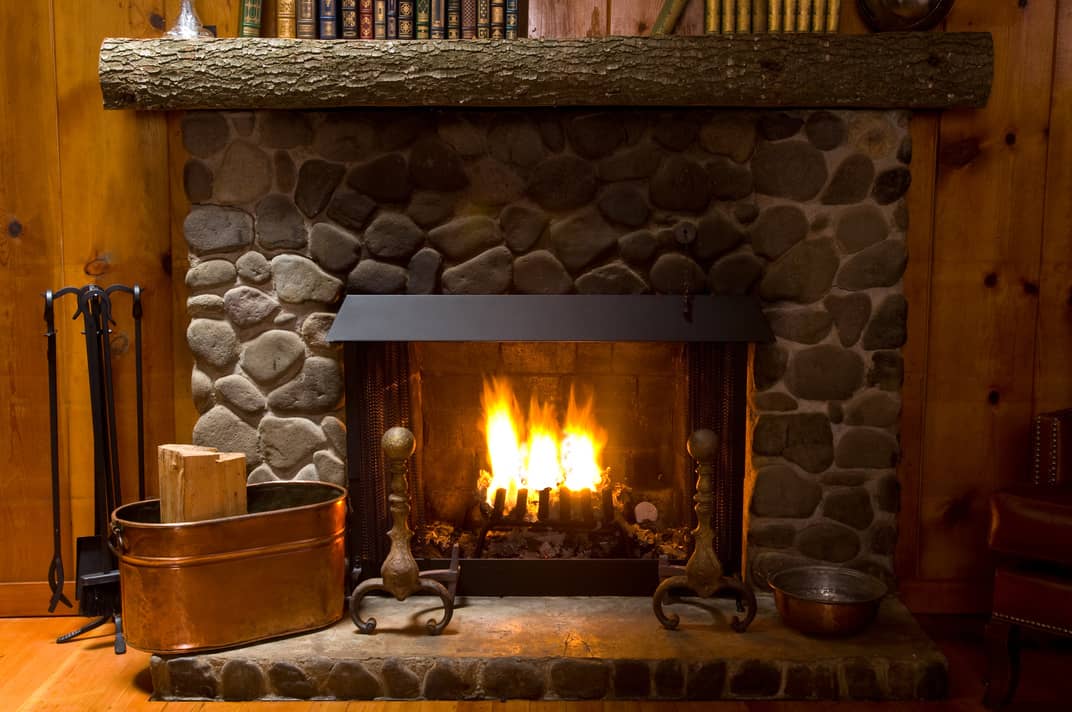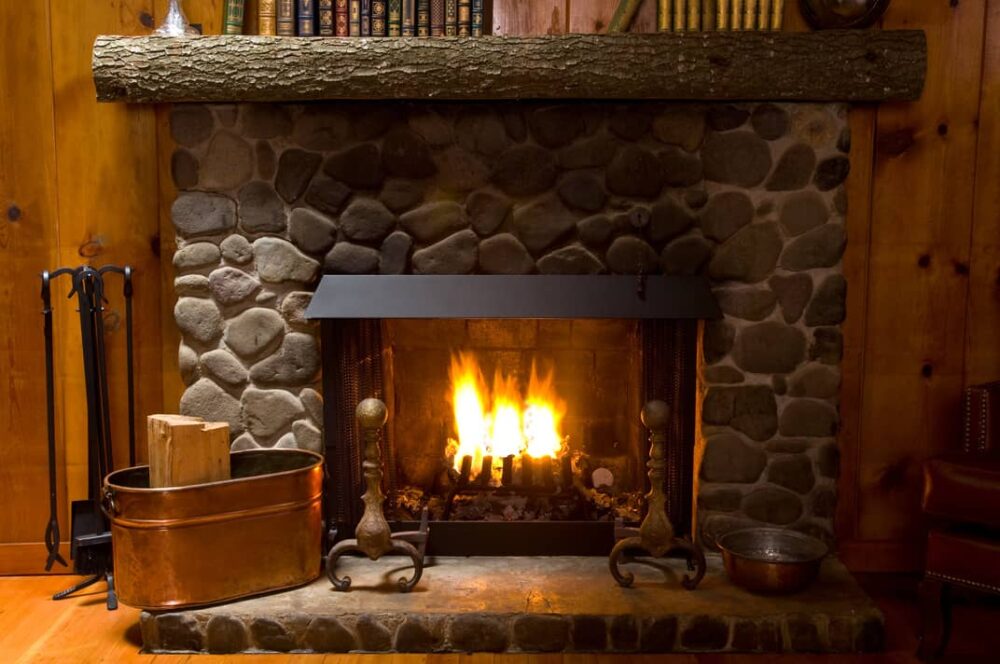 What Are Other Ways To Update The Stone?
Believe it or not, there are many ways that you can change up the stone face of your fireplace. Let's take a look at some of the other options for how to update a 1970s stone fireplace.
Add some concrete to the stone look.
Install wood panels over the stone to give the fireplace a more traditional look. Wooden paneling accents the wood mantel and gives the stone fireplace a new look.
Add stone veneer to update the old stone.
Use tile to change the color and look of the stone facade.
Simply paint over the stone with white paint to change its aesthetics.
Convert the stone fireplace to a gas fireplace with new gas inserts.
Other Recommended Maintenance
Now that you are aware of all the options you have for modernizing your 1970s strong fireplace you can read up on how to clean your stone fireplace. Also, cleaning the stone after you have updated it will keep the stonework looking sharp.
Next, if you happen to have a brick fireplace, you might want to know how to clean the fireplace brick. Also, keeping your fireplace clean and looking nice no matter what type of stone has been used is important for keeping your home's aesthetics looking nice.
Lastly, now that you have finished updating your fireplace stone, you should get your chimney cleaned. Additionally, never rely on the previous homeowner for cleaning or maintaining the fireplace chimney. There could be a clog and you will want to get it removed.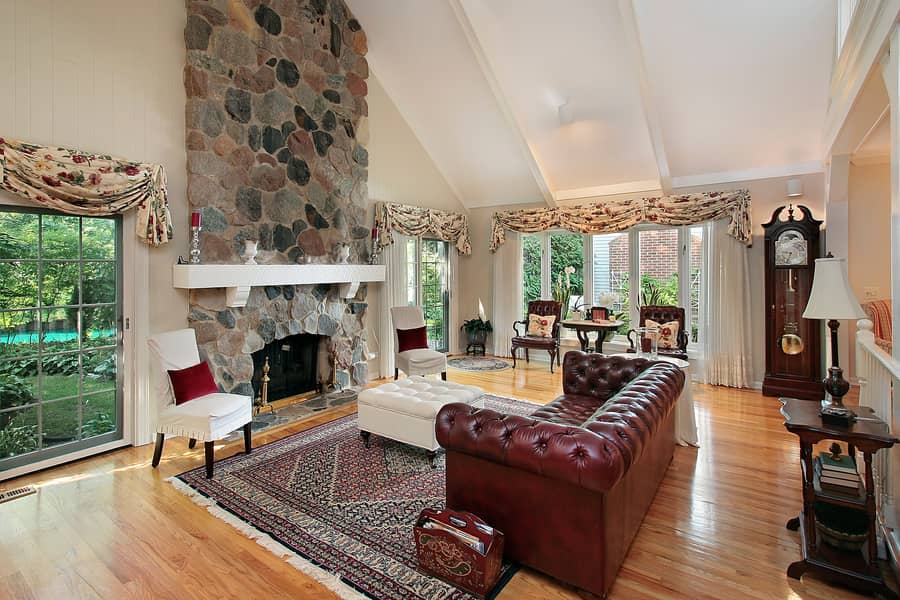 When Do I Call A Professional?
When it comes to the stonework on your fireplace, it might be a good idea to hire a professional contractor to make some updates. As a homeowner, you might not have the time or patience to redesign an entire 1970s stone fireplace facade. Before you go into update mode call on your local home inspection team. They can recommend some of the best modern looks as well as recommend a reputable professional contractor to complete the project.
Conclusion
Consequently, re-designing or updating your stone fireplace facade can be done fairly easily. If you do not like the look of the 1970s stone on your fireplace you do have options for modernizing the look. Also, if you aren't sure which look makes the most sense, call on your local home inspection team. Additionally, they can provide you with a recommended update that will keep your home's aesthetic value on point. Call on House Inspection Associates to conduct a full home inspection in the Virginia, D.C., and Maryland areas.