We are your Home Consultants for LIFE!
See more
INCLUDED FREE WITH EVERY HOME INSPECTION
Click for more details below
INCLUDED FREE WITH EVERY HOME INSPECTION
...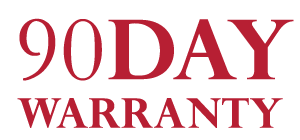 You need a professional you can depend on even after the job is done. That's why we back all of our inspections with a 90 Day Limited Structural and Mechanical Warranty.

$2 000 COVERAGE – For up to 90 days following the date of the inspection, if you move in to your new home and mold is present that was not found when inspected, you're covered for remediation.

$2 000 COVERAGE – Offered for a period of 90 days following the date of the inspection, SewerGard covers your water line and sewer line against failure due to normal wear and tear, giving you peace of mind

$3 000 COVERAGE - Handles the repair of leaks to your home's roof for a period of 5 years following the date of inspection.

Take the stress out of moving with Utility Set-Up, we will set up all of the utilities for your new home. This is a one stop service, one call does it all!

The first service for consumer recalls in the U.S. has compiled over 225 million recalls from public records, to create a fail-safe system to check for dangerous flaws with home appliances.

Free technical support for life, for all your home related questions.

Get an extra 6 months of coverage with a 12 month warranty purchase, at no additional cost, courtesy of Residential Warranty Services.
About US
House Inspection Associates, LLC is the area's leading home inspection company and your source for all your inspection needs and environmental testing.
HIA LLC offers full array of real estate inspection services including the best home inspections available, radon, mold and indoor air quality testing, as well as new construction and historic home inspections.
All of our uniformed home inspection professionals are Certified/Licensed/Insured and members of ASHI, which has the highest standards of practice and code of ethics. We've performed thousands of home inspections and work with some of the top real estate professionals in Washington DC area.