Owning a home can come with a variety of quirky maintenance things. In this present day, there are so many technological advances to the appliances and equipment that are in a home. Understanding how to troubleshoot the technology is important for any homeowner. Resetting a thermostat is not something most homeowners study. Let's take a look. How to reset a Trane thermostat? Just about any thermostat can be reset by turning off the breaker for 30 seconds and turning it back on.
Let's take a look below at some more thermostat details.
How Do I Reset It?
All thermostat models can be reset the same way. For non-wireless models, you will want to take the step-by-step guide directions into consideration.
Switch the circuit breaker to the off position.
Leave the switch off for 30 seconds.
Turn the circuit breaker switch back on by returning the switch to the on position. Let the system reboot for a few minutes.
Wireless Model
If you have a wireless Trane thermostat model here are some troubleshooting tips.
Make sure that your HVAC system is idling. This will ensure your safety as you continue.
Choose and press the menu button on your thermostat screen.
Push or select the settings button.
Select the button that says reboot and then select yes to confirm.
After the thermostat has rebooted it will return back to the home screen.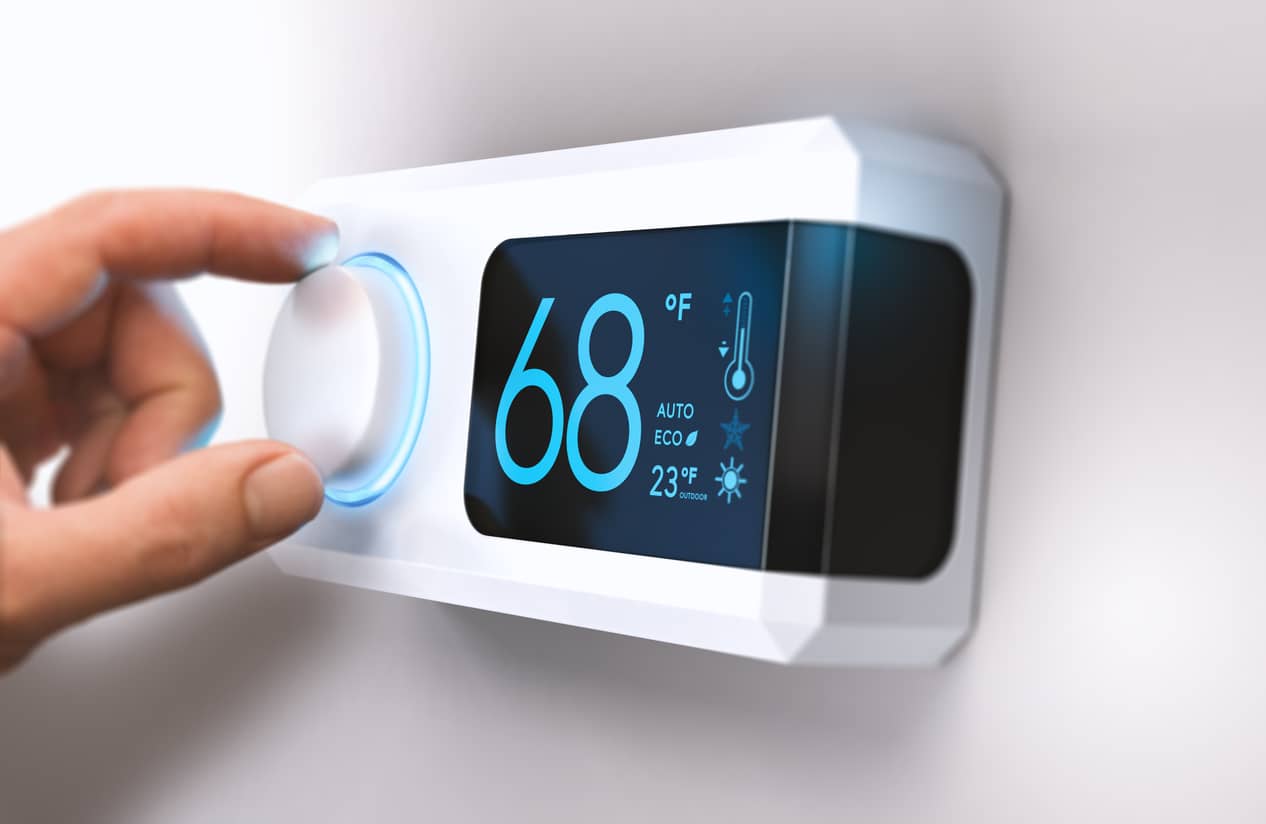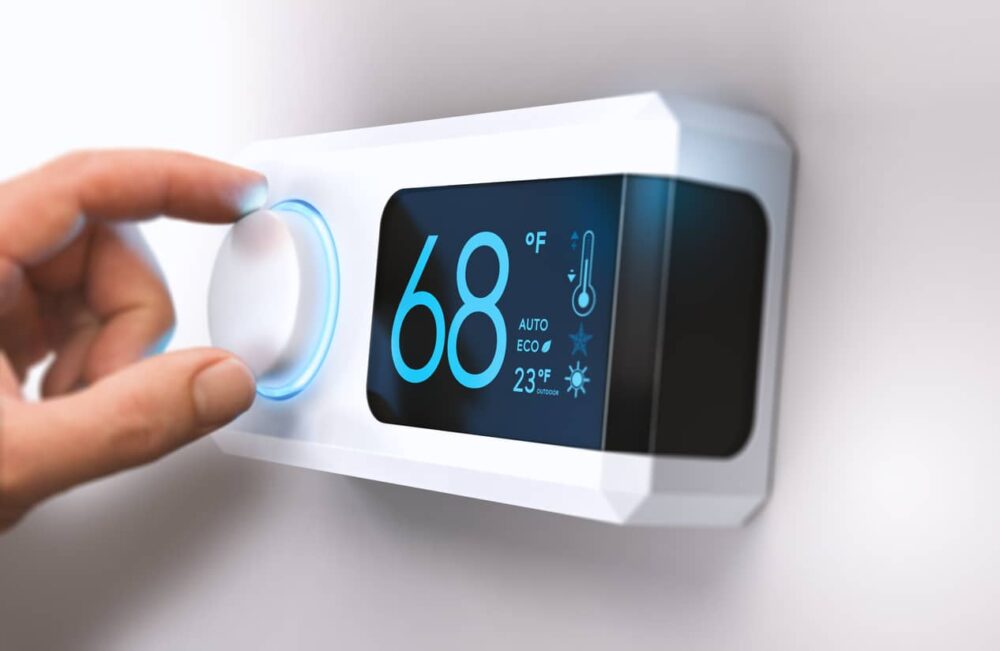 When Is It Time To Replace My Thermostat?
Believe it or not, most technology will let you know when it is time to be replaced. Keeping an eye on your thermostat and AC unit is important. Luckily, as you troubleshoot your thermostat and it continues to fail, then you know what might be needed. Let's take a look below at how to tell it is time to replace the thermostat.
If your thermostat is older than 15 years it might be needing a replacement.
Anytime you have faulty electrical wiring or controls you are likely going to need a thermostat replacement.
If the thermostat gets stuck on one temperature it likely needs a replacement.
When your thermostat display shows the incorrect room temperature on a regular basis, it is time to replace it.
If you have high energy bills.
When the thermostat starts to make noises, it is likely needing a replacement.
If your thermostat fails to remember the temperature settings that you programmed.
Other Recommended Maintenance
Now that you understand how to reset your Trane thermostat, you can read up on which function is best for your system. Is it better to leave your system in the "on" position or the "fan" position?
Next, it might be a good idea to begin reading up on how long HVAC systems last. Most homeowners get surprised when their HVAC system fails. It is almost as if homeowners expect the HVAC system to run forever. Knowing how long the HVAC system lasts allows you to plan ahead and save money for replacement costs.
Lastly, as the lifespan of your HVAC unit begins to change, it might be a good idea to read up on what to consider when changing your HVAC unit. Not all systems need a complete overhaul. However, it could be cheaper over time to just make the replacement.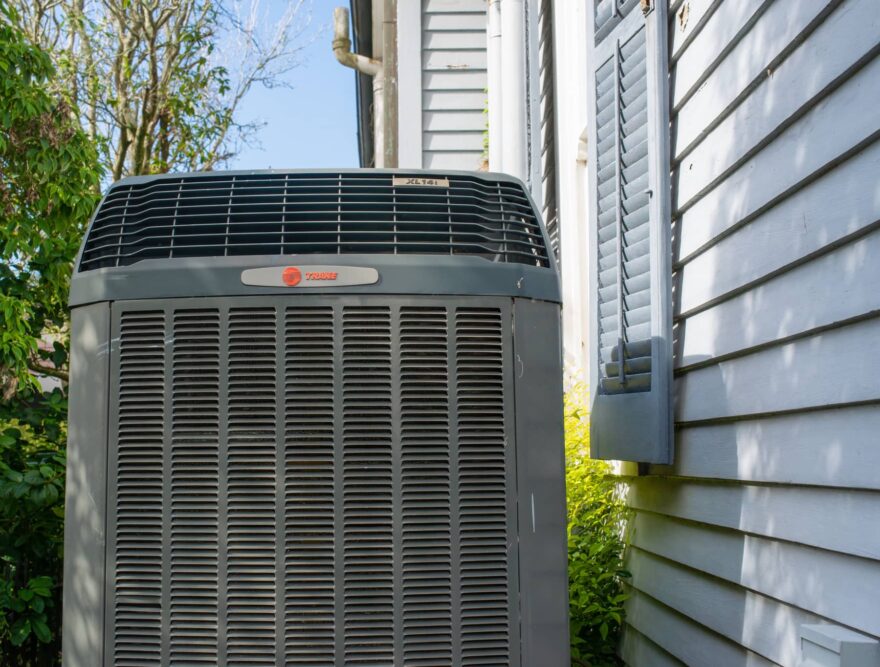 When Do I Call A Professional?
When it comes to your HVAC system, understanding the working parts is necessary to maintain the longevity of the unit. Replacing or troubleshooting your thermostat might happen more often than you think. It is always recommended that you reach out to a professionally licensed HVAC repair technician. Additionally, call on your local home inspection team to get a full HVAC system inspection. Also, they can refer you to a reputable HVAC repair technician who can assist with your thermostat reboot.
Conclusion
Understanding how to turn off and turn on your breaker box so that you can reset your Trane thermostat should be an easy task. However, that does not mean that all homeowners know how to accomplish this task. If you aren't comfortable resetting your thermostat call on a professional. Before you do, reach out to your local home inspection team for a full HVAC system inspection during a home inspection. Call on House Inspection Associates to conduct a full home inspection in the Virginia, D.C., and Maryland areas.